SWAYAM Portal
About
SWAYAM is a programme initiated by Government of India and designed to achieve the three cardinal principles of Education Policy viz., access, equity and quality. The objective of this effort is to take the best teaching learning resources to all, including the most disadvantaged. SWAYAM seeks to bridge the digital divide for students who have hitherto remained untouched by the digital revolution and have not been able to join the mainstream of the knowledge economy.
Status
Swayam is a platform that facilitates hosting of all the courses, taught in classrooms from Class 9 till post-graduation to be accessed by anyone, anywhere at any time. All the courses are interactive, prepared by the best teachers in the country and are available, free of cost to any learner. About 90,000 students have already enrolled in this facility by May 2020.
The courses hosted on SWAYAM are in 4 quadrants – (1) video lecture, (2) specially prepared reading material that can be downloaded/printed (3) self-assessment tests through tests and quizzes and (4) an online discussion forum for clearing the doubts. Steps have been taken to enrich the learning experience by using audio-video and multimedia and state of the art pedagogy / technology.
For Students and Teachers
NIOS and NCERT are operating a wide range of online courses relating to school education respectively on the SWAYAM platform. Each course comprises text modules, video tutorials, assessment questions and additional resources for self-learning. There are about 1.5 crore students enrolled in these courses. Registration is now open for all these courses. In order to synergize the use of digital contents across the spectrum of school and higher education, efforts are being made to integrate the SWAYAM platform with DIKSHA.For all the courses offered by NCERT, a link for the e-content is being given to download the course book - e.g Class XII Book on Fundamentals of Human Geography http://ncert.nic.in/textbook/textbook.htm?legy1=0-10
Apart from that AICTE in coordination with IIT Bombay has also launched unique courses suitable for learners from class 9th and above.
Students and teachers can access all the course modules (text, videos and assessment questions) free by logging on to: swayam.gov.in
Sample Content: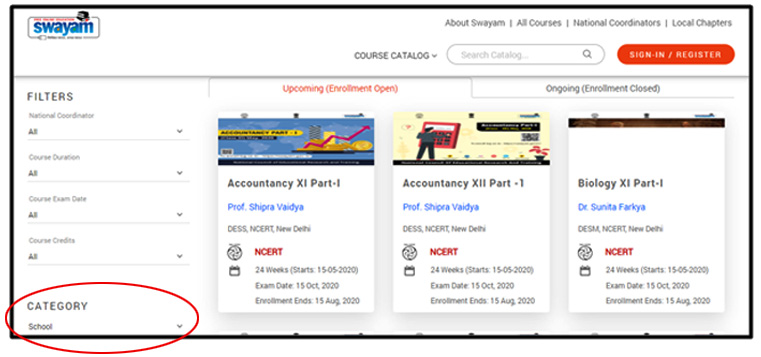 Fig- Screenshot depicting the list of courses under the school category in the Swayam Portal
https://swayam.gov.in/explorer?category=SCHOOL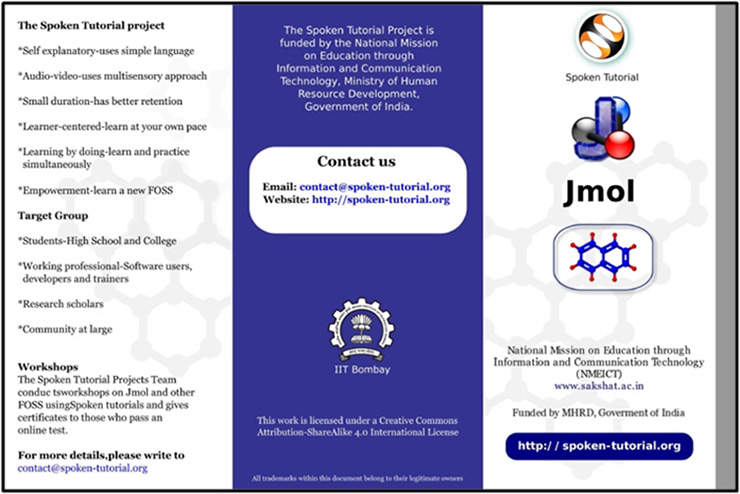 Fig - Sample brochure of a course offered by AICTE in Swayam portal